kiloTon table
The kiloTon is one of our most premium pieces; it comes with a beautiful and solid all wood surface. Primarily developed for your (home) studio, it works (and looks) equally well as dining table.
The triangular legs guarantee a stable surface and easily accommodates four chairs. The floating table top comes as one solid piece and requires a specific production process, so longer lead times might apply for this piece, depending on stock levels.
Free shipping within the Netherlands.
The kiloTon ships within 2-5 weeks. Configured versions may take little longer.
Please note: during the vacation period (July & August) delivery times might be longer than usual/listed, especially for configured items. Items in stock ship as usual, please contact us if you would like exact delivery times per style/color. 
Back to top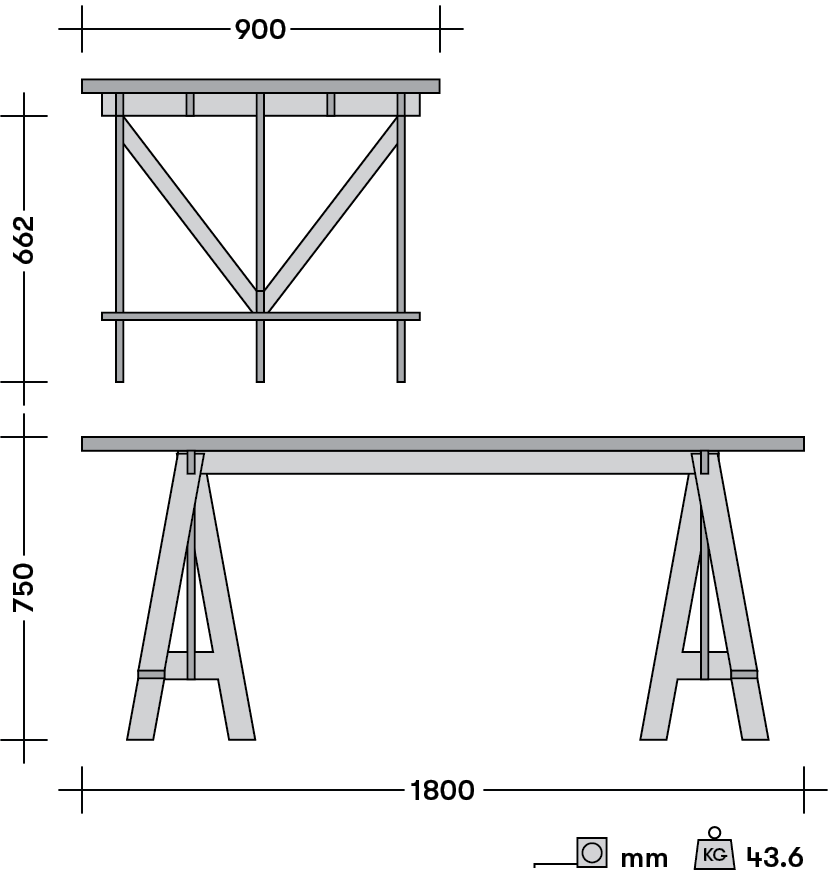 + lifetime warranty on structural integrity
+ made of durable wood
+ 100% natural oil finish
+ made in the NL
+ ships flat pack (requires special transport)
+ easy assembly without glue, nails or screws